The #1 top feature of the NeurOptimal® neurofeedback system is that it is effective in creating optimal wellbeing. The #2 feature is that, because it is designed to give feedback to each brain exclusively about its habits without needing an expert technician, users can partake at a variety of price points based on their needs and budget. The #3 feature of NeurOptimal neurofeedback device is that technology is fully automated so anyone can run sessions and not worry about whether the training was done correctly. What these three points add up to is that you train in an office setting, by renting with a home neurofeedback system, or you can purchase a NeurOptimal system. Below are the costs for each:
What is the cost of a neurOptimal® Session?
Depending on whether you train in-office or at home the price per session can be as low as $40 a session, and as high as $160 a session. The great news is that regardless of what you pay per session, the training will always be the same expert-quality.
In-Office NeurOptimal® Cost
Depending on which city you are training in, NeurOptimal sessions in-office range from $95-$160. We offer a discounted first session rate in our LA - Pasadena, Portland, Oregon, Boulder, Colorado, and NYC offices. Soon to be adding our Denver, Co office! During your first session you will fill out paperwork, including a track-your-progress
, and have your first full neurofeedback session.
NeurOptimal® Rental Cost
Since we first started in 2012 we have been working on creating price points that work for the range of needs from the stressed-out professional, to the family, where everyone is brain training. We offer three price points depending on client needs. The costs range from $600-$900 a month. We have 48 neurofeedback home devices out with renters every month our rental clients have left positive reviews on their results and the quality service we provide.
The time needed to learn how to use the equipment is about 15 minutes, and we have rental coaches assigned to each client to help with any questions. To find out how to get the most out of your training, read our blog.
NeurOptimal® Purchase Price
Some clients rent first, then decide to purchase, while others are ready to dive right in to purchasing as soon as they do the math and realize it is the cheapest neurofeedback training option long-term. The cost ranges from $6995 to $10,4000. All NeurOptimal devices are the same technology but they offer them in a pay-as-you-use version and an unlimited-use system.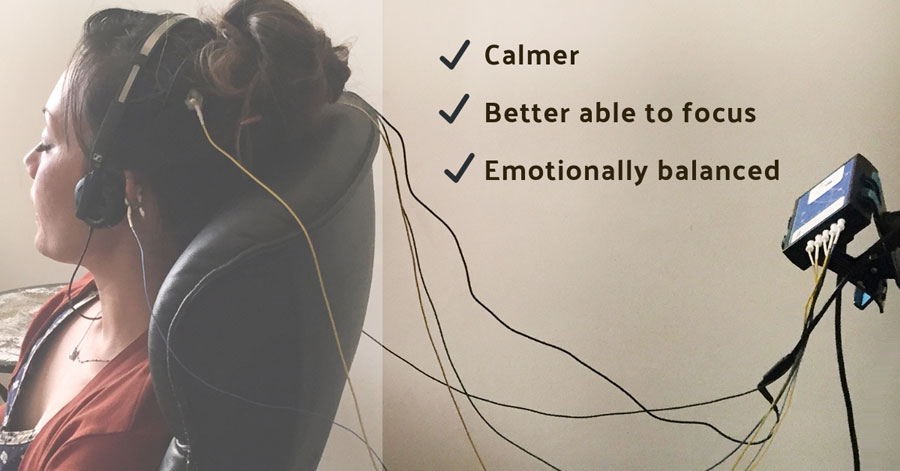 Is Neurofeedback too expensive?
Is it worth the expense? There are two questions that are necessary to ask in assess the value of NeurOptimal®. The first question is: does the technology provide what they say it will provide- significant support for being less stressed in our daily lives? Calmer, better able to focus, and to be emotionally balanced. If the answer is yes, then the next question is, what would I pay to provide that support for myself? It costs us a lot to be sick. How much do we have to allocate to our wellness and how important is optimal wellbeing? It's also a matter of what we value. Do we value it enough to pay $40-125/session and to put in the effort of scheduling 45 minutes of our time once or twice a week? The decision is in your hands. If a conversation with us would help you decide, please feel free to reach out and schedule a free consultation.
More from Our Blog: