create more calm, reset stuck habits & optimize your overall wellness with Neurofeedback at Home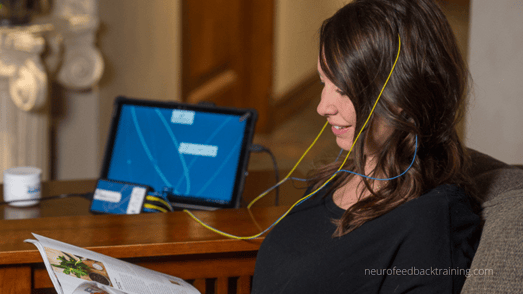 Fill out the form to the right to get started!
New to Neurofeedback?
Watch this brief video to learn what happens in a session
Why Rent a NeurOptimal® Home System?
Get everything you need to provide neurofeedback sessions in the comfort of your own home. Same brain training system used in our offices.

Fully automated neurofeedback system (no brain mapping or EEG scan needed); easy to set-up at home as the expertise is built-in.

The only Dynamical Neurofeedback® system available in the world; 100% non-invasive and safe for any age.
Rent for a month and pay as you go. (In-person sessions also available in NYC, LA, Boulder & Denver).
Fill out the form to learn how to get started with a rental today. Best pricing!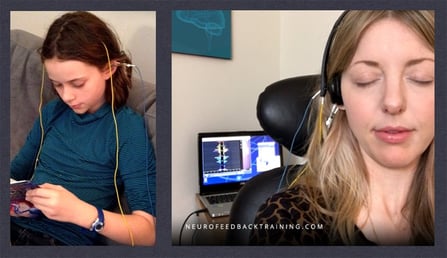 Latest Neurofeedback Reviews (2021)
Here are some of our latest reviews from renters who trained at home during the ongoing COVID-19 pandemic.
"I did 4 sessions at a Neurofeedback provider near me but due the ongoing COVID-19 pandemic I was looking for a better and safer option. Hooray for Neurofeedback Training Co! With their home rental system I am also saving quite a bit of money on the total cost. After two months of training at home I am seeing a variety of positive benefits including falling asleep faster, decreased sensitivity to triggers, and a quicker recovery from bouts of anxious thoughts. I feel more stable and "myself" which translates to the ability to be more present with my wife and son. Neurofeedback training with the NeurOptimal system has been a key tool for me in my journey of wellness and I look forward to each session."

– A. in New York (Two Months Rental)

This was a wonderful experience! We rented a unit for 6 weeks and used it as a family and I noticed that I was much calmer and less reactive after the 6 weeks. It was very easy to do and I started seeing it as relaxing "me time." My husband said he was more focused and my son said he "felt happier". We will definitely be renting from Sara on a yearly basis for "boosters". I highly recommend this if you feel anxious, reactive or have some internal tension you want to work through. =)
C.L. in California (Six Weeks Rental)
Have questions? We're here to help.
Fill out the form to schedule a call with an experienced Neurofeedback Trainer Coach & Rental Manager.
Or use the Chat Widget in lower right corner!
*NeurOptimal® is FDA approved as safe for consumers to use without a doctor's permission. In 2018, the FDA ruled the NeurOptimal® neurofeedback as a "General Wellness" device and not a medical device based on the safety of the system and its intended uses.
Yes, I'd like to learn more about neurofeedback at home!