Natalie Baker, LMHC
Psychotherapist & Advanced NeurOptimal Neurofeedback Trainer,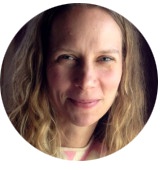 Natalie Baker is a licensed psychotherapist and also the founder of Neurofeedback Training Co. She has over sixteen years experience as a NYC psychotherapist treating clients with conditions such as PTSD, trauma, anxiety, depression, ADHD, insomnia and relationship issues. When she introduced neurofeedback into her practice in 2011, she was thrilled to discover neurofeedback sped up–sometimes effortlessly–her client's healing process. As a sales rep for NeurOptimal (Zengar), she helps other health professionals bring neurofeedback into their practices. To learn more about purchasing an advanced neurofeedback home system, see this page.
Therapy Specialties
Anxiety, Depression, Life/Work Transition Issues, Relationship Issues, Trauma, PTSD, ADHD, Sexual Abuse, Spiritual Impasses, Parenting, Meditation/Relaxation, Emotional Communication and Intimacy
Schedule A Session
Fill out the form to the right to schedule a session. Natalie work on three levels: physical, psychological, and spiritual. Some clients want all three levels, some come just for the physical (neurofeedback training).
Price per Session: $200/session
Location: NYC (Union Square): 24-32 Union Square East, Suite 1017, New York, NY 10003
Read Also: Why I Introduced Neurofeedback To My NYC Psychotherapy Practice….
"My practice and study of Buddhism informs the process of my work. For example, I weave the meditation techniques of mindfulness and awareness into sessions through encouraging clients to use their present moment awareness as our guide".
NYC Therapy & NeurOptimal Neurofeedback Training
[fa icon="quote-right"]