We are excited to announce that you can now receive advanced NeurOptimal® neurofeedback from the comfort of your own home with our home neurofeedback kit. We are the largest NeurOptimal@ rental company in the US and have designed an easy-to-implement program so clients can receive the same expert neurofeedback results found in our office from the comfort of their own homes.
And what's best, our innovative rental system keeps prices affordable!
Where better to expand our services than into the home of Nike, whose headquarters are in Beaverton, Oregon, and who gave us slogans like "Training is the opposite of hoping" and "Just do it." Now Oregonians can train their brains, too, with our new rental program in Oregon state.
Learn everything you need to know about whether a home neurofeedback kit is right for you and your family.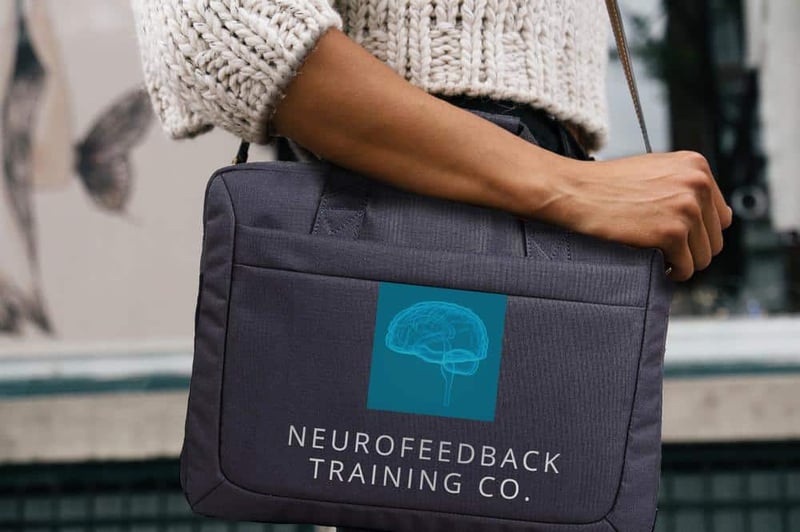 Should I try neurofeedback at a training center or at home?
Now that we have expanded our program, our clients from Oregon often ask, "Is it better to brain train at home or in an office? The good news is that you will get the same quality of neurofeedback whether you see someone in a trainer's office or decide to have one shipped to your home. With the NeurOptimal® neurofeedback system, the exact same technology is used in both settings. Deciding on one or the other has more to do with financial factors and time constraints.
Technology has advanced to the point where AutoNav, a recently added feature of NeurOptimal®, has replaced the expert trainer. AutoNav automizes the calibration system, making our home kits easy to use. Because it is automated, this equipment is safe and effective for you and your family to use at home. Below, find an essential list of questions to ask yourself when deciding if neurofeedback at home is right for you.
Will I get better results if i do neurofeedback in an office?
Unlike linear neurofeedback, the NeurOptimal® system technology is fully automated through a unique feature called AutoNav. Before AutoNav, the NeurOptimal® system required a trainer to monitor the session in order to ensure that the client received the correct amount of feedback. In 2011, AutoNav integration opened the possibility of home sessions by computerizing the monitoring process.
In 1972, when neurofeedback was still in its infancy, Dr Valdeane Brown, the inventor of NeurOptimal®, envisioned that the increasing speed of computers would eventually permit the NeurOptimal® device to become fully automated. In 2010, the software design and the speed of computing power were finally compatible. The computer integration meant that an expert trainer were no longer needed to oversee the session or change the system settings.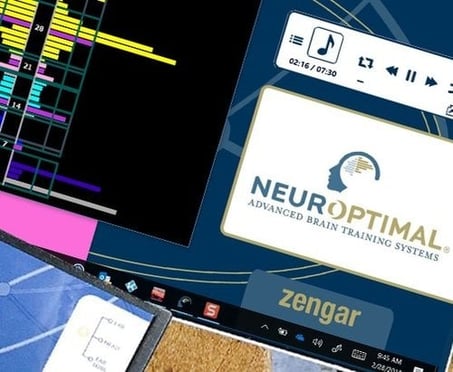 The key to the unique design of NeurOptimal® is the mathematical automation. The software uses math to know when to interact with the brain and gives millisecond-by-millisecond feedback as the trainees' brain wave activity shifts. The system take advantage of the brain's natural ability to correct its own maladaptive patterns. All the brain needs is properly timed reminders to alert itself to negative behaviors.
When stressors out-weigh our wellness strategies, we begin to notice it in our mood, sleep, cognitive functioning and energy levels. These experiences are due to our brains performing sub-optimally. NeurOptimal® monitors and gives feedback on the brainwave patterns and alerts the brain. When alerted, the brain self-corrects and resets to an optimal state.
---
ALSO READ
---
Is a home neurofeedback kit Right For you?

If you answer "yes" to at least three of the following questions, a rental will best serve your needs:
Is your time of high value to you? Home neurofeedback sessions only take 45-50 minutes, including set up.
Is saving money a major concern for you? The cost per session for a rental varies depending on which plan you choose, but the costs run around $40-60 per session. You can set up a free consultation with one of our trainers to assess your needs.
Do you want to train more than one family member? When parents are renting a system to train one of their children, we always encourage the primary caregiver to also train once a week. Why? We have consistently found that when a parent trains alongside their children they see results more quickly.
Are you someone who can set a schedule and follow it? Our team members are here to help you set a training schedule that will work for you. We can also set up accountability check-ins to see how you're doing and to make sure you are on track with your training.
What are the steps for NeurOptimal® Rental?
If you answered yes to at least three questions, the next step is understanding the rental process. After eight years of providing rentals, we have the steps down for a seamless process and provide expert guidance should you need it.
Whether you reside in downtown Portland, OR, or are living out in the woods near Bend, we can provide you top quality training.
Sign up to receive a rental contract. It is an e-contract that you can fill out online.
The system will arrive in 2-3 business days. It will include everything you need to train.
While you wait, fill out your Tracking Progress questionnaire. Our most satisfied customers fill them out every 10 sessions.
Take 15 minutes to read the manual and watch a short video on how to set up the equipment.

You're ready to go! Set a schedule in your calendar for training. Most clients train 2-3 times a week but you can train everyday if you want to.

Check in with your rental coach to review your progress and get any questions answered.
Meet Your Portland, Oregon Rental Neurofeedback Trainer
Our West Coast rental coach is Sara St. John. She is a certified NeurOptimal® trainer who has been guiding clients through the rental process for three years. Her journey to becoming a trainer was inspired by going through the process of brain training herself, and then training her family at home. She wanted to make a career change to something that positively impacted people's lives and NeurOptimal® did that for her and her family.
If you have questions about NeurOptimal or want to know whether home renting is right for you, schedule a free 15 minute consultation with Sara.