What Is Better about NeuroOptimal?
NeurOptimal® is the Only Dynamical® neurofeedback on the market
Clients just want to see improvement in their health and overall wellness. Let's go over why the old and new features of NeuroOptimal device, version 3.0, meet and often surpass clients' goals.
To start this list contains a number of areas that shifts occur. Often clients train focusing on one or two goals. Because NeurOptimal® is designed to target overall functioning, you can see changes, even in areas you weren't expecting them.
Increased focus
Downshift into calm and relaxation
Heightened creativity
Effortless shifting into being able to manage school and work tasks
Managing sleep better
And uplifting mood
Dynamical® neurofeedback applies an advanced mathematical formula that mirrors the electrical communication of the brain. Through the millisecond-by-millisecond data collection (256 data points per second to be precise) NeuroOptimal alerts us to those inefficiencies to enhance overall performance.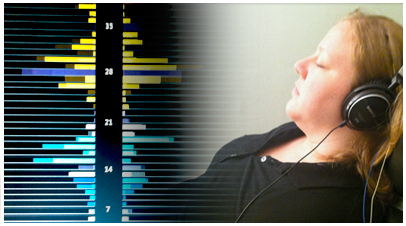 6 years in the making -What's better about neurOptimal 3.0?
For their upgrade from 2.0 to 3.0 Zengar, the maker of NeurOptimal hired six engineers to build in to the software training the highest brain frequencies. Fun fact: researchers studying the brainwave patterns of advanced meditators shows atypically high electrical activity above 60 Hz. When Windows 10 came out, their team spent a year beta testing to make sure that the software interfaced perfectly with the new Windows design. Why does that matter? You experience seamless training, without the need for frequent technical support.
Simple to use

Intuitive and built from the ground up for Windows10
New Touchscreen Interface

Makes navigating NO3 effortless. Start a session with just a few taps.

Larger set of 20 targets (previously 16)
Including high Hz, up to 63 Hz
Customizable G-Force Visualizer

Exclusively created for NeurOptimal® to provide a more pleasant visual experience
Automatic In-Line adaptive de-noising filter
Automatic In-Line adaptive de-noising filter ignores environmental electrical activity, such as the 60 Hz electrical noise common to old buildings.
Simpler process

Navigating NeurOptimal®, Starting a Session, Adding a Client, has never been easier
Session Pause

Allows you to resume from where you left off. Whether a session stopped intentionally or not, no need to start over
How Do I know if Neurofeedback is working?
At Neurofeedback Training Co we love to educate clients about the value of being able to track shifts in experience, whether they are emotions, quality of thinking, or behaviors. To this end we encourage our brain training clients to use our checklist and fill it out every 8-10 sessions to aid them in notice the shifting that's happening in their lives. We see over and over clients noticing feeling better but not sure why. When they fill out their checklist and notice their 8s have dropped to 5s of various thought patterns, feeling and behaviors they start to have more understanding of the 'why' for them.
NeurOptimal® provides the support for our lives to shift for the better. Are you ready to find out if it's right for you?