A frequent question we receive from prospective clients renting is: "How many neurofeedback sessions do I need?" In this short video blog, Natalie Baker, MA, LMHC, owner of Neurofeedback Training Co, the largest NeurOptimal rental company world-wide, explains why we do not recommend using a specific number of sessions as the guide but rather self-reporting checklists.
Why are you Renting? Symptom Relief, Optimizing Brain Health, or both!
Some clients rent a NeurOptimal unit from us to relieve specific symptoms, while others, want symptom relief and to create optimal brain health for years to come. In the same way that some people will get a gym membership as part of the plan for losing 30 lbs and once the weight is off, give up their membership. While others keep going to the gym because it optimizes their health ongoing. Neither one is right, the goals are different.
Read also: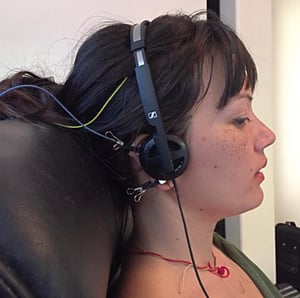 With neurofeedback home rentals, the first "symptom relief" group often rents for 2-3 months and when they feel their improvements are stable, return the rental and may re-rent for a tune-up six months or a year later if symptoms return. For this group if the symptoms are gone or much less so, they don't feel the need to train.
The second "on-going optimization" group starts renting and realize after a few weeks that the NeurOptimal system does a lot more than just relieve the symptoms they started training for. It trains the brain to re-regulate and keep itself in the best possible condition for optimal functioning all the time. This group may include people with stressful lifestyles, children with on-going stressors internally or at school, or professionals who want to keep their minds as sharp as possible, with the greatest mental clarity, keep their moods calm, minimize emotional reactivity and have the most access to creative flow This second group often will return the rental after one month and decide, instead, to purchase a system. Anyone who decides to purchase after renting receives a $100 refund on your rental.
Knowing why you are training can help you decide how long to rent for and if you should consider purchasing.