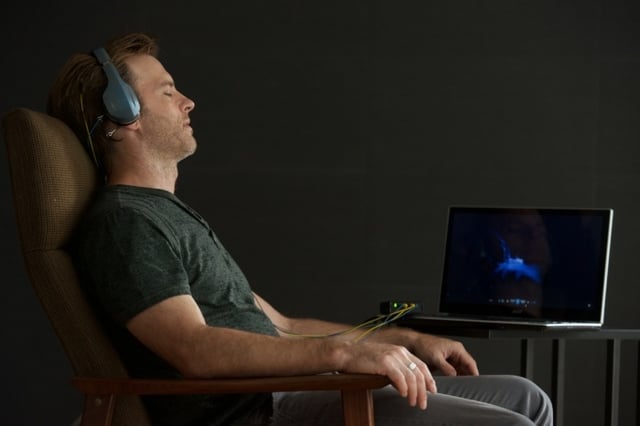 Neurofeedback For Sleep - Improve your sleep!
NeurOptimal®'s Dynamical Neurofeedback® is essentially a brain fitness program which facilitates a more efficient use of neural resources. What does more efficient brain function "feel" like? The first thing most will notice is a substantial improvement in the quality of their sleep. Many report that they dream more vividly and sleep more soundly after a session.
How to improve your sleep
How does Neurofeedback help with Sleep?
Do you have trouble relaxing after work?
Does it take you more than 15 minutes to fall asleep?
Do you struggle to focus on a specific task during the day?
The various things we do during a normal day require different levels of consciousness and awareness. Your brain needs tremendous flexibility to shift from one "mode" to another. The heightened state of awareness necessary to complete a work task is obviously not the best state for sleep. That's why brain flexibility is so important.
NeurOptimal® is essentially a brain workout. It trains your brain to be more flexible and resilient. Without pushing it in any specific direction, the NeurOptimal neurofeedback system interacts with your central nervous system in a way that improves neural plasticity. A mind that is more flexible adapts and responds quicker and more appropriately to changes in your environment. The more easily your brain adjusts to changes encountered in a normal busy day, the better you feel. A lack of brain fitness, on the other hand, can leave you drained and stressed at the end of the day.
Neurofeedback training can also help build brain resilience, or an increase in the central nervous system's ability to "bounce back" from a negative event. Negative feelings associated with a personal conflict or bad day at work can hover hours after the actual event has passed. The destructive effect of nervousness, repetitive or self-critical thinking is magnified in more severe events such as physical or emotional trauma or the loss of a loved one. Instead of staying stuck in the negativity of these events, the resilient brain will snap back and return to its normal baseline more quickly. Individuals with a more resilient brain report feeling happier and enjoying a more profound sense of peace.
Reviews
Hear from sleep experts and clients who have tried NeurOptimal
Training with NeurOptimal® has been a life-changing process for me and the vast majority of my patients, friends and family members in ways that are subtle, seamless and even difficult to define in some ways, yet rather direct and so clearly obvious in other ways. In my opinion as a scientist, clinician and Interfaith minister it truly is the most powerful, sophisticated, advanced, non-linear technology available for transformation on the planet!"
– Edward O'Malley Ph.D., Director, Sleep Healthcare of Connecticut
I have been averaging 5-5 1/2 hours of sleep for the past 30 plus years regardless of when i go to sleep. Since starting Neurofeedback, (7sessions), I have been sleeping later on weekends . . and enjoying a longer deeper sleep on weekdays. I now have to use an alarm clock to get up in the AM. Its still early in my "brain training", but I look forward to noticing what other positive effects i will have as a result. I understand that other participants, have been able to increase their concentration and relieve anxiety. I would recommend reading the literature, and seeing if this program is for you.
– Allen, NY (Testimonial from our Yelp page)
---
Research on Sleep and Neurofeedback
Learn how NeurOptimal® potentially interfaces with, and restores, natural sleep rhythms.
Natural Sleep Rhythms: From Cells to Behavior
How NeurOptimal® potentially interfaces with, and restores, natural sleep rhythms. New evidence mapping cellular networks underlying the brain's circadian timing nucleus has provided a potential locus of control for the human circadian rhythm (HCR). This network provides a biologically plausible regulatory site for external influence of the HCR-notably pharmacologic agents, environmental influence, and particularly salient to this presentation, NeurOptimal®.
Dr. Ed O'Malley, Ph.D, FAASM (PhD in Neurobiology at Cornell University Graduate School of Medical Sciences; postdoc in EEG brain-mapping and clinical fellowship for board certification in Sleep Medicine (NYU School of Medicine); Director, Norwalk Hospital Sleep Disorders Center for 12 years-pioneered neurofeedback for insomnia).
Optimal Sleep Using NeurOptimal®: Insomnia Studies
Dr. Ed O'Malley, Ph.D, FAASM
Global qEEG Changes Associated With Non-frequency & Non-site Specific Neurofeedback Training
Dr. Ed O'Malley, Ph.D., FAASM and Merlyn Hurd, PhD, BCIAC/EEG Fellow, New York, NY
Neurofeedback COPD Abstract Submitted by Ed O'Malley PhD, FAASM
Gleeson S, Saad T, Haggerty M, O'Malley M, O'Malley E, Weddle A, Winter S. Efficacy of Neurofeedback as an Adjunct Therapy to Pulmonary Rehabilitation. Am J Respir Crit Care Med, 2009; 179: A2366.
Effectiveness of Neurofeedback Training In Chronic Insomnia
Okunola O,1 O'Malley E,2 O'Malley M2
(1) Norwalk Hospital, Norwalk, Connecticut, Norwalk, CT, USA, (2) Norwalk Hospital, Norwalk, CT, USA
How to improve your sleep with Neurofeedback
Read our case studies and articles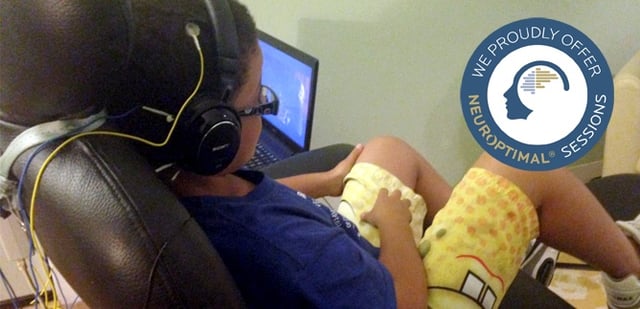 Blog Posts about Neurofeedback and Sleep
Get updates on neurofeedback. Subscribe to our blog!
Neurofeedback Prices & Packages
We offer neurofeedback sessions at several locations in US as well as neurofeedback equipment rentals which can be shipped directly to your home.