Effortless Brain Training With NeurOptimal®
At Neurofeedback Training Co. we use the NeuroOptimal neurofeedback machine for sessions & rentals. This brain training technology can be used for personal enrichment and mental fitness and can help your brain be more resilient and flexible to stressors in life.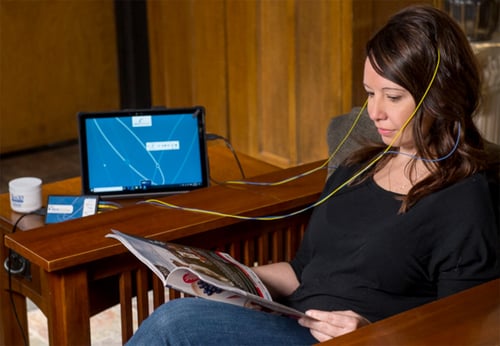 * In 2018, NeurOptimal® was Designated as A General Wellness Product By The FDA.
Neurofeedback Cost
Since 2011, Neurofeedback Training Co. has provided NeurOptimal® in-office training in NYC, Los Angeles, Denver or Boulder as well as neurofeedback machine home rentals and equipment purchases. Regardless of what training option, the training is exactly the same.
The cost of neurofeedback training at home system range from $650 to $900.
*Sales tax applies to states in NY, CA & CO
2. Neurofeedback In-Office Sessions (NYC, Pasadena or Boulder)
Costs range from $125 and up
We offer first-time clients a try-out session at a discount, $30 off and we provide discounted neurofeedback packages, buy 10 - get one free. At our main location in NYC, we also offer therapy in combination with neurofeedback. View our locations
3. Buy the NeurOptimal® neurofeedback machine

Cost range from $7000 - $10, 400
Our clients often rent for a month before buying their own equipment.
---
What is the Best Training Option For You? Talk to a Trainer!
Fill out the form to schedule a free 15-minute consultation today!
---
How Does Neurofeedback Work?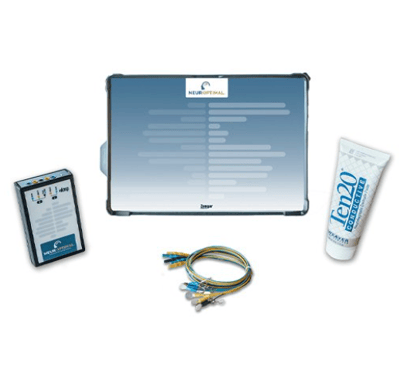 NeurOptimal® Neurofeedback is a cutting-edge brain training technique that gives precisely timed feedback to help us shift out of negative response patterns. During training the brain the neurofeedback software takes 256 data points per second and through visual and auditory information offered to re-organize itself and release "stuckness." The result is effortless transformation - calmness, focus and well-being. Clients train for a variety of reasons: school performance, mental well-being, peak performance, performance anxiety, stress management, promote healthy sleep habits, and personal/spiritual growth.
Why rent the neurofeedback machine?
Dr. Val Brown, co-creator of the NeurOptimal® system had a vision of what he could create 45 years ago. It was only with the advances in the speed of computing power that he was able to finally perfect the NeurOptimal® equipment. It was only 8 years ago that the system became fully automated. We now have the luxury of neurofeedback at home.
---
Latest NeurOptimal® Reviews
"The effect on myself is beyond adequate description. Daily increasing peace, focus, better sleep and especially less stressful response to the challenges I face. My children trained too and I noticed they were calmer and happier."
"I've done 5 sessions so far and enjoy the training a lot. The session is very relaxing and afterwards, I feel I have a much clearer state of mind and calmness – less brain fog!"
"I rented a professional unit for 6 weeks and had a great
experience
."
Is neurofeedback training with NeurOptimal® safe?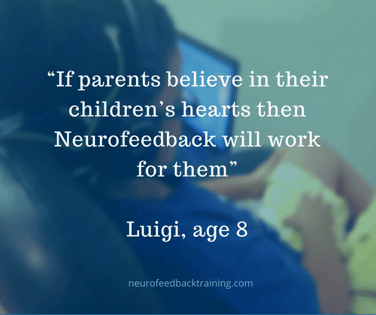 Yes, NeurOptimal® is *safe for anyone to use. Why? Because nothing is being added to your brain. The training works by precisely timed auditory feedback. Alerting your automatic functioning part of the brain to its own actions (this part controls the fear and stress- flight/flight/freeze, -attentiveness, executive functioning, etc.) so it can 'see' its own maladaptive patterns.
---
* In 2018, NeurOptimal® was Designated as A General Wellness Product By The FDA.