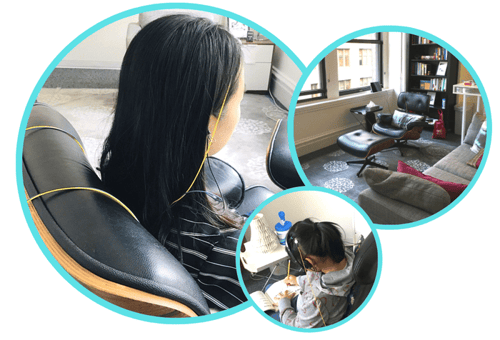 set up your first neurofeedback appointment in New York!
Fill Out The Form To The Right And We'll Get Back To You To Schedule your session.
About Our NY Neurofeedback Center
Visit us at 32 Union Square East, Suite 1017 (Close to Union Square on Manhattan)
Neurofeedback cost:

$150/session. *

Special limited offer available: Get your first neurofeedback session at $95 (Save $55!). Training sessions are with certified neurofeedback trainer Amy and appointments are available on Saturdays and weekday afternoons or evenings.

10 Sessions or more is recommended for best results. See below why.
Our neurofeedback trainer Alison is also a therapist. Combine neurofeedback and therapy!
We work with all ages – 4 years old and up!
All our trainers are fully vaccinated. We have been providing in-person sessions throughout the coronavirus pandemic under strict protocols. Meet our team.


* Special Offer in NYC: Valid until June 30, 2021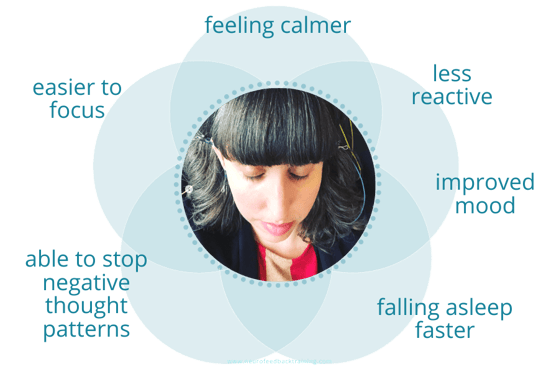 How many neurofeedback sessions do people typically have?
*The number of sessions varies depending on why the person is training and type of symptoms. And when clients have more stressors they often need more training. In general most clients train somewhere between 10-30+ sessions. Some people fall in love with the training and decide they want to own a system, like buying a treadmill for home use. Those people are often interested in optimal health, and want to keep their brains in top performance. Other people train for specific symptom relief, such as the headaches and dizziness of a concussion. For them, 10-15 sessions is typical. Long term conditions such as complex trauma/ PTSD, train weekly for 6+ months.
More Neurofeedback Training Options
Ask Us About Our Advanced Neurofeedback Home Units For Rent Or For Sale!
* Special offer for the in-person session at reduced cost is valid until June 30, 2021