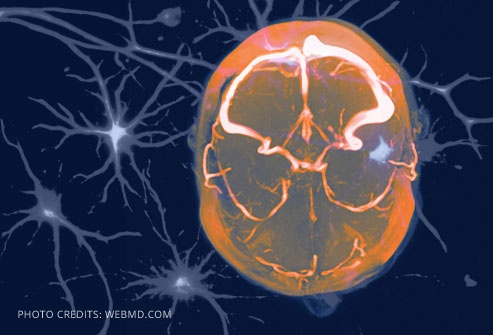 Suffering from Migraines and Headaches?
Neurofeedback in the News
Articles supporting neurofeedback training for migraines and other mental and health conditions
Read: Dr. Valdeane Brown: Neurofeedback Technology
newsweek.com / BY WINSTON ROSS ON 5/9/16
"Neurofeedback uses real-time displays of brain activity to teach the brain to self-regulate - a technique neurologists have wielded since the 1960s. ..This is one of mental health's best-kept secrets," Longo adds. "The pharmaceutical companies don't like us because it gets people off of drugs. But there's a growing amount of literature and research, and in the next five or 10 years you're going to see a lot of support when we say we can treat things like traumatic brain injuries, anxiety, depression, ADHD, insomnia, migraine headaches and people who have had strokes.".. Read full article here
Migraine Headache Research
Using the neurofeedback for headaches & migraines
Neurofeedback and biofeedback with 37 migraineurs: a clinical outcome study
By Deborah A Stokes and Martha S Lappin - Read complete study here
Background
Traditional peripheral biofeedback has grade A evidence for effectively treating migraines. Two newer forms of neurobiofeedback, EEG biofeedback and hemoencephalography biofeedback were combined with thermal handwarming biofeedback to treat 37 migraineurs in a clinical outpatient setting.
Methods
37 migraine patients underwent an average of 40 neurofeedback sessions combined with thermal biofeedback in an outpatient biofeedback clinic. All patients were on at least one type of medication for migraine; preventive, abortive or rescue. Patients kept daily headache diaries a minimum of two weeks prior to treatment and throughout treatment showing symptom frequency, severity, duration and medications used. Treatments were conducted an average of three times weekly over an average span of 6 months. Headache diaries were examined after treatment and a formal interview was conducted. After an average of 14.5 months following treatment, a formal interview was conducted in order to ascertain duration of treatment effects.
Results
Of the 37 migraine patients treated, 26 patients or 70% experienced at least a 50% reduction in the frequency of their headaches which was sustained on average 14.5 months after treatments were discontinued.
Conclusions
All combined neuro and biofeedback interventions were effective in reducing the frequency of migraines with clients using medication resulting in a more favorable outcome (70% experiencing at least a 50% reduction in headaches) than just medications alone (50% experience a 50% reduction) and that the effect size of our study involving three different types of biofeedback for migraine (1.09) was more robust than effect size of combined studies on thermal biofeedback alone for migraine (.5). These non-invasive interventions may show promise for treating treatment-refractory migraine and for preventing the progression from episodic to chronic migraine.
QEEG-Guided Neurofeedback for Recurrent Migraine Headaches
by Jonathan E. Walker. Download PDF
Blog
Read our blog on how neurofeedback training has helped with more health concerns such as anxiety, adhd and brain injuries.
From Our Blog
Neurofeedback Cost & Training Options
Schedule a session at any of our locations in NYC, LA or Boulder - or rent a neurofeedback home system!