NYC Therapist Alison writes about her experience training with the NeurOptimal® Neurofeedback System: Over the summer, I had the opportunity to begin neurofeedback training on myself, and started learning more about NeurOptimal® Dynamical neurofeedback; how it started, evolved, and what the benefits of training are.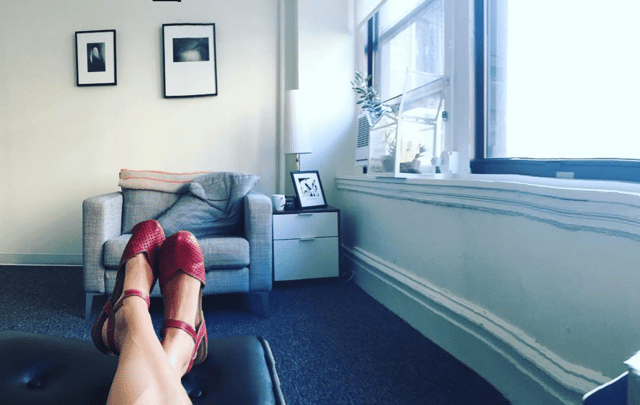 I Instantly loved it. I enjoyed the view in the office, loved the music, and as a busy New Yorker and disciplined meditator, I think I especially loved that for 33 minutes I could sit and relax, and didn't have to follow my breath, practice anything, or do anything if I didn't want to, and usually I do not DO a thing! Sometimes I doze off, look out the window, and occasionally, I read.
After about a month of my summer neurofeedback therapy sessions, I was feeling more relaxed, tension was releasing in my body, but also in my mind. I was focused and alert, but not in the usual hyper-vigilant way I had grown accustomed to.
My life shifted and became increasingly stressful; training became hard, and the effects of training became somewhat clouded, but that is how the system works. NeurOptimal® Neurofeedback is dynamic and will only work with my current state, brain, and central nervous system. But I kept at it; kept training, and also kept doing all the other things I do when I'm super stressed. During this time, I noticed two things different from other high stress times in my life: my body felt relaxed, and I was aware of my negative thinking and stories of worry.

[ NeurOptimal Reviews - Success Stories from Our Clients ]
With time, my life stressors eased, and I have been continuing my weekly neurofeedback sessions. I am now more aware of my body being tired and sleeping more, which I know is something my body has been wanting and needing for some time. With regular training, I feel I am now better able to identify the subtle and not so subtle signs my body is giving me, and respond accordingly.
I have also started to train others. This has been a humbling and moving experience. To see directly the benefits of this training on myself, and to be able to share that with other people is such a gift. I am still learning and growing with my personal training, and my training of others at the moment. But I am curious about all there is to learn, and all the benefits of neurofeedback I can experience and share.
Written by Alison Pepper
---
---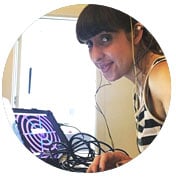 ABOUT THE AUTHOR: Alison Pepper, LCSW, is a Therapist in NYC and became a Certified NeurOptimal® Neurofeedback Trainer in 2017. Alison has experience working with children, adolescents and adults, the arts, and mindfulness meditation in the US and abroad. She is fluent in both English and Spanish.
Start Training Today! Schedule, Rent or Buy
Schedule a neurofeedback session at one of our locations (NYC, Pasadena (Los Angeles) and Boulder, Colorado). We also provide Neuroptimal® neurofeedback home systems for rent and for sale. View our pricing here. Not Sure What Training Option Is Best For You? We've been providing NeurOptimal sessions and renting neurofeedback home systems since 2011. Our team has a lot of experience. Schedule a free 15 minute phone consultation to learn what NeurOptimal neurofeedback training can do for you!