What Neurofeedback Can do for you...In The Comfort Of Your Own Home!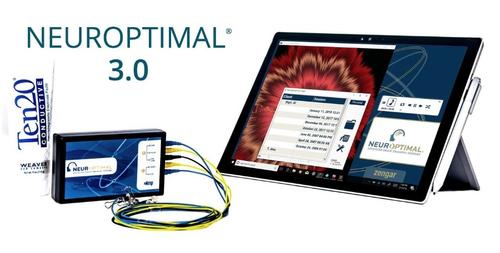 Train your brain and calm down and cheer up! Contact us today Learn your training Options!
The technology in the NeurOptimal® home unit is identical to the professional equipment we use in our clinics. The difference is that home training is more affordable and convenient.
This safe, non-invasive technology is easy to operate. You'll be up and running your first session in 15 minutes! And we have expert neurofeedback trainers available to answer questions during your rental period.

Fill out the form to the right to Schedule a free 15 minute phone consultation with one of our trainers to discuss:
Your training objectives
Best training schedule
Tips to optimize your training, and
Whether to schedule in-office sessions or to rent the professional-grade neurofeedback device.
What our Clients Say
I've used neurofeedback for 2 months for performance anxiety - training 2 times a week. I'm becoming noticeably more comfortable in both personal and professional situations, hooray! It feels great to have found a tool that has truly helped move the needle on issues I've been experiencing (and trying to resolve in various ways) for years. I liked my neurofeedback home rental experience so much that I ultimately decided to purchase a system. Thanks! :)
–Karen
Contact us to inquire about renting or schedule a free consultation