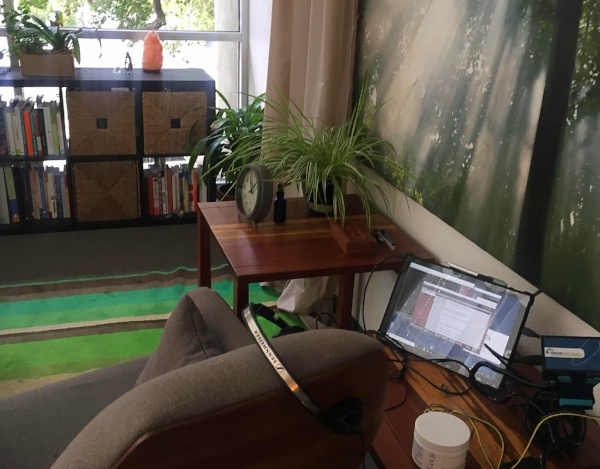 Neurofeedback

Training Pasadena
At Neurofeedback Training Co. We Use The Dynamic NeurOptimal Neurofeedback System For Sessions And Home System Rentals.
NeurOptimal is 100% non-invasive, effective & long-lasting brain training method to improve overall brain health. Fill out the form to the right to schedule a session or get a free consultation!
ADDRESS: 28 N. Oak Ave. Suite 204, Pasadena, CA 91107. (Cross street Colorado Blvd.. Free parking available in parking lot or on Oak Avenue. Enter office from parking lot, 2nd Fl..)
Sesssions are with Sara St. John, Certified NeurOptimal Neurofeedback Trainer and Rental Manager for West-coast Region.
Try a session at $95 (regular price $125). Discount packages also available.
One session is 50 minutes (program itself is 34 minutes).
Sessions can be scheduled on Tuesdays and Thursday afternoons in Pasadena. (Sessions also available at Northeast LA location on other weekdays).

Home equipment rentals also available. Same training as in-office visits.
Why Do Neurofeedback Training?
Learn more about neurofeedback Training on our Blog
Yes, I'd like to schedule a session or schedule a free consultation