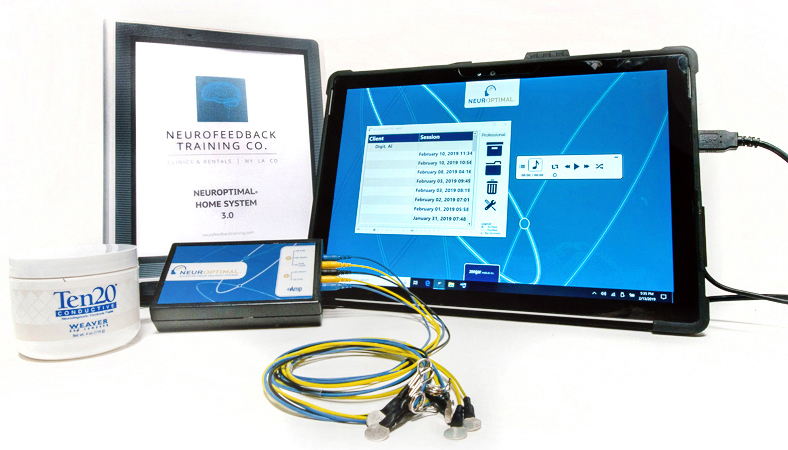 ---
For a limited time, get free shipping anywhere in U.S. Use FREESHIP23 when making your reservation. Limited systems available. First come, first serve! (Expires 1/31/23).
---
FILL OUT THE FORM TO RENT THE ADVANCED NEUROPTIMAL HOME SYSTEM
HOW IT WORKS
STEP 1:

Fill out the form and based on your state you will be assigned a rental manager.
STEP 2:

After filling out the form, you will be prompted to create a reservation: choose your plan, add your information and create an account, then checkout. (Please know the rental dates will be set afterwards, and shipping cost adjusted manually by your rental manager. Payment will not be made until a system has been shipped or picked up.
STEP 3:

Once you have created the reservation, you will receive an email with a link to fill out an e-contract. (Please check your SPAM or Junk Folder if you haven't received this email from the DropBox Sign app.)
What happens next?

Once we have the reservation and rental contract, your assigned rental manager will reach out to confirm the reservation. If a reservation was made during off business hours, on a weekend or holiday you will hear from your rental manager the following business day.
Have questions about the rental process?

We're a small team. If reaching out to us during off business hours use the Chat widget in the lower right corner. To better serve you, please identify yourself and which state you are located in.
You can also leave us a message at +1 (347) 835-5408 and one of our Rental Managers Amy, Sara or Kim will call you back.
Looking for home rental pricing? See this page.