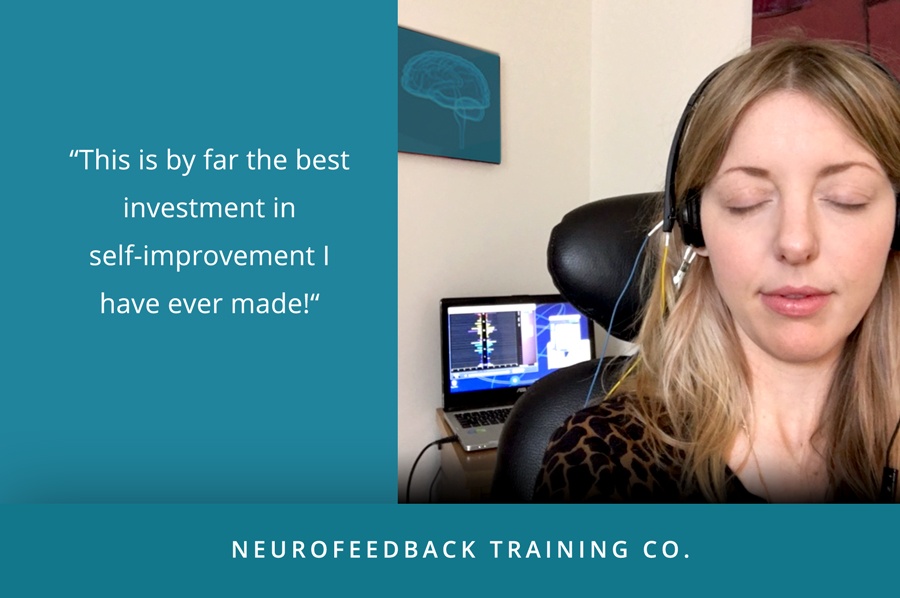 Ready to get started? Inquire about a home rental, a session or a 15 min. free Phone Consultation with a Trainer
Neurofeedback Training is a therapeutic method designed to train the mind and body to act in a more optimal way.
For many NeurOptimal® clients, this advanced brain training method can be a life-altering experience. Clients describe feeling clearer, calmer, lighter or brighter for a few hours after the session – a feeling that typically will last through the week, from one neurofeedback training session to the next. Eventually, this new centred way of becoming their "new normal". Only if they get thrown off by a negative event - a bad day at work, chemicals, a knock on the head - might they drop into the way they felt before. But generally, they will not dip as deeply into emotional discomfort and will more than likely bounce back from challenging situations much more quickly and easily.
latest Neurofeedback Reviews –
Hear from our clients who saw results after doing neurofeedback sessions with the NeurOptimal system for a month or more:
After almost 23 years of being "hostage" to fear and worry, I feel now more joyful"

–M.W., Fairfax, VA

Neurofeedback Cost & Training Options
We offer several ways to start with neurofeedback training; schedule an *in-office session in NYC, LA, Boulder or Denver. The most convenient and cost-effective option is to rent neurofeedback equipment for home. Train your brain with the whole family as low as $40 per session. The equipment is also available for sale and many of our clients rent first and then decide to buy. The cost of a new neurofeedback machine range from $6K and up. Whatever one chooses; it's the same effective brain training as any provider offering the latest version of NeurOptimal 3.0.
Contact us to learn more!
We're here to help. Our company is the largest provider of NeurOptimal neurofeedback systems and we have been renting units and providing sessions since 2011. Fill out the form at the top to schedule a 15 min. phone consultation with one of our experienced trainers.
* Due to the COVID-19 pandemic we may at times have limited home rentals systems available. First come, first serve!
I rented a home unit for a month and noticed a significant improvement in my ability to focus and have less worry. It has been over a month without the training and I still am doing well with focus and ability to get things done. I have felt "Sharp" again and life has been more manageable since.
I have to admit, I was very skeptical. I fully expected this to be New Age bunkum. Boy was I wrong! I tried the introductory session and the next few days seemed somewhat less stressful than usual. I decided to rent a machine to take home and see if the results replicated over time. This is by far the best investment in self improvement I have ever made! I don't lose my temper at the drop of a pin anymore. I still get annoyed or upset, but I haven't yelled, felt overwhelmed, or flooded since I rented the system. I chose to do a month of unlimited training, and added on 2 extra weeks. I returned the system a month ago and all the benefits remain. I'm still not flooded by anger. My teenager can't push my buttons anymore. I don't get overwhelmed by traffic. I'm still impatient, so I think I'll do some booster sessions, but the change in my demeanor is so noticeable, it's just crazy.