non-invasive, effective & long-lasting brain training with NeurOptimal Neurofeedback
What are your neurofeedback training options in Utah? As shown in the picture below, there are no in-office NeurOptimal® trainers in the state of Utah! However, the same professional-grade neurofeedback training can be shipped to your home as a rental device in Provo, West Valley, Salt Lake City, or anywhere in between. We have a rental office in Denver, Colorado, and a system can be arrive in one day. NeurOptimal Home System Rentals now available in Utah.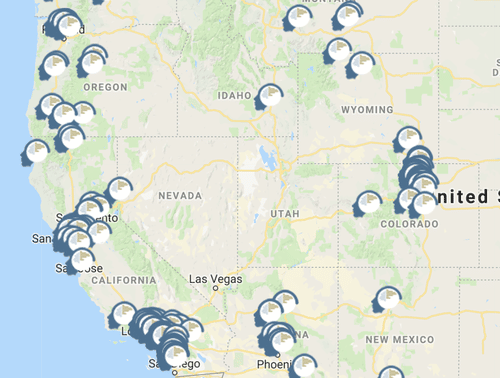 Fill Out The Form To The Right To Schedule Get A Free Phone Consultation To Discuss Your Best Training Options
Why Do Neurofeedback Training?
Improve cognitive and physical performance! Dave Asprey from Bulletproof calls NeurOptimal "The best biohack yet."

Listen to a podcast with the founder of NeurOptimal.
More benefits of NeurOptimal include: Coping with stress at work or school, feeling more confident, calm and relaxed. Improves focus and enhances learning capacity, promotes better sleep habits (feeling more refreshed after sleep).

Neurofeedback Packages & Cost
We offer three price packages for rentals
Decide you want to purchase a home system and we'll refund you $100 off your rental.
Yes, I'd like to learn more about renting or set up a free consultation