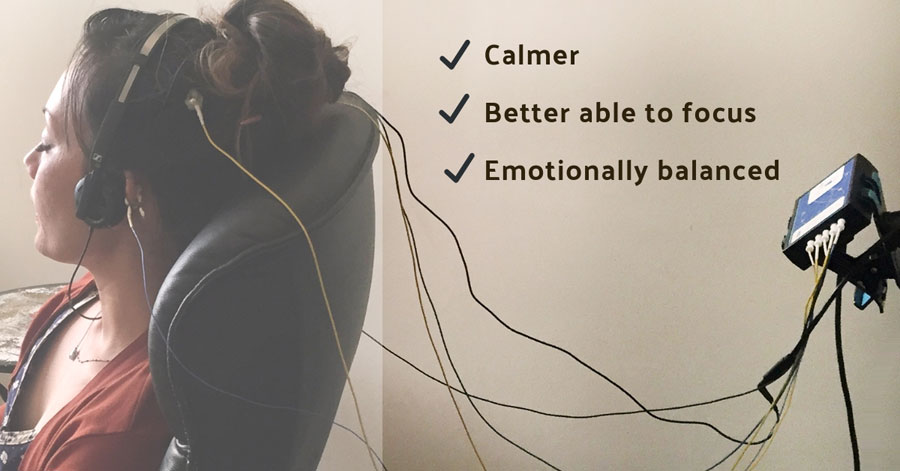 therapy & neurofeedback in NYC
NYC Location: 32 Union Square East, Suite 1017, New York, NY 10003 (in-person neurofeedback sessions only)
Cost per session: $150 - $250
COVID-19 UPDATE: We continue seeing clients for both therapy and neurofeedback with updated in-office protocols. See this page for our in-person session policies.

schedule a therapy and/or neurofeedback session Today!
Combined Neurofeedback and Mindfulness-Based psychotherapy in NYC
Some of our neurofeedback trainers are also licensed therapists. Learn more about our team of therapists and trainers here.
What is Neurofeedback therapy?
In our practice we offer stand-alone NeurOptimal brain training to help optimize wellness. Neurofeedback helps us to be focused, emotionally balance, improve our sleep habits and mental acuity.

When this wellness tool is combined with talk therapy we have found clients receive double benefit. We can explore issues in psychotherapy while our brain training happens simultaneously. We might call this therapy of the 21st century. We know that in order to create positive change we have to work on changing our habits and there are many supports that contribute to these changes. There is no one tool that creates the lasting changes we want to see!
We have found in our ten years of combining the two, clients are better able to make the changes and maintain the gains whether it's in their relationships, emotional wellbeing, school or work performance.
Neurofeedback

Reviews
"Neurofeedback has been the the best thing I've ever done to improve my life, both personally and creatively."
"The greatest impact is that I feel more mentally grounded and focused."
Fill out the form to the right, to schedule a NYC therapy and/or neurofeedback session Today!
Fill out this form to set up your first appointment or schedule a free 15 min. Phone Consultation