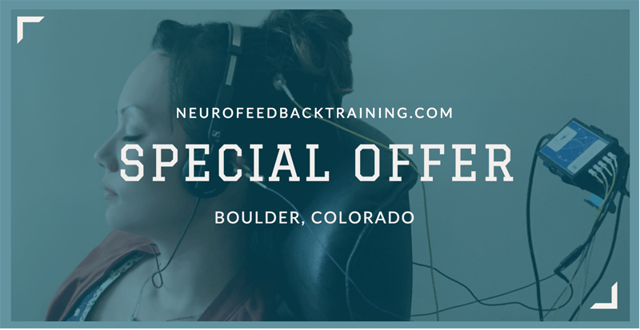 GET TWO SESSIONS FOR $100 – A $120 SAVINGS!
As a special offer, please enjoy two session with Joy Om in her Boulder office. Fill out the form and we'll get back to you to set up your first appointment.
Come train and....
De-stress
Optimize brain functioning and performance
Alleviate symptoms connected with ADHD, anxiety, head injuries
Regular Session with Joy cost $110. Neurofeedback Home Rental also available.
Boulder location: 4236 Piedra Pl. Boulder, Colorado 80302
Yes, I want the special offer on Denver Neurofeedback and/or want to inquire about rentals
Rent or Schedule a NeurOptimal® Session in Denver, Co
Neurofeedback Training Co. now offers low cost in-office sessions with NeurOptimal® neurofeedback trainer Jennifer Tierney. The same neurofeedback equipment used for in-person session is also available for rent.
Denver Neurofeedback Cost: $85
Experience a NeurOptimal Session before Renting a Home System
Fill out the form and Jennifer will get back to you to set up your first appointment
The NeurOptimal S

ession is with Certified NeurOptimal® Neurofeedback Trainer Jennifer Tierney

Denver Address: 19647 Solar Cir B-101, Parker, CO 80134

*Home system rentals are also available. Same advanced neurofeedback technology used in office Renting a home system is the most cost-effective alternative and multiple people can train together
*Please note: The pickup location for a home system will be located in North Denver, CO
Meet Jennifer, Neurofeedback Trainer in Denver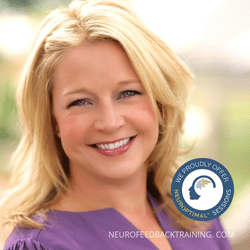 After being introduced to NeurOptimal® Dynamical Neurofeedback and having participated in regular sessions, Jennifer became a believer and avid supporter of the system and process. So much so, that she decided to become certified and start a neurofeedback practice, leaving behind a life as a senior executive in the corporate world.
Neurofeedback at Home Cost: *$650 (12 sessions) - $900/month (unlimited Sessions)
​Why Rent a NeurOptimal System?
The NeurOptimal neurofeedback home system provides the exact same training as in-office sessions

The neurofeedback technology is fully automated and easy to set up at home. We provide a printed manual and will assign a rental coach to help you get started and guide you throughout the month.

Pick up a NeurOptimal System at our Colorado location

In

Denver for a fee or have the equipment shipped directly to your home for a flat-rate shipping cost

Renting a home unit is the most convenient and affordable training option as multiple people can train together for as little as $35 per day.
*Please note Residents in CO, CA & NY pay sales tax. The minimum rental period is one month (30 days), extend as long as you wish. No other hidden costs. View our pricing and plans.
Not sure what neurofeedback option is best for you?
Read Our Home Rental Guide or fill out our form to schedule a free 15-minute phone call to talk to Denver Neurofeedback Rental Manager Kate!
Kate has over 9 years of experience as a NeurOptimal® Trainer and Renting Coach.