Help your child focus and build Executive functioning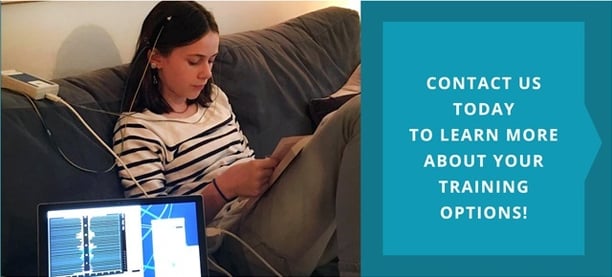 How to improve your child's learning skills and focus at school? NeurOptimal Neurofeedback is a safe and non-invasive brain training system appropriate for kids.
Neurofeedback training with the NeurOptimal system helps with executive functioning skills whether in a child, teen or adult.
Top Neurofeedback Training Options:
Rent an advanced home system for a month (top choice for families and most cost-effective option). We have

neurofeedback home units that can be shipped directly to your home!

Schedule a session at one of our locations (NY, LA (Pasadena), Boulder or Portland. We offer a special discount for new clients.

Buy a system

(

neurofeedback equipment for home use or professional use available)
Not sure which option is best for you?
Schedule a free 15 minute phone consultation with one of our trainers to discuss:
Your training objectives
The best schedule for you
Tips to optimize your training, and
Whether to schedule in-office sessions or to rent the professional-grade home unit.
Simply fill out the form to the right to schedule a consultation!
Neurofeedback Review - What our Clients Say:
"I decided to try neurofeedback after a friend told me how it helped her and suggested it to help me manage stress. After my first session, I felt relaxed and took a nap for the first time in years and slept soundly that night (I guess my brain needed sleep!). After a few more sessions, I noticed a subtle shift, mostly an increased ability to focus. I brought my boys, ages 7 and 9, in for a session. They both said they felt relaxed after. I noticed they were calmer and happier."
- Amy, 3 in-office sessions and then decided to rent a home system