Neurofeedback - bring back your calm, focus and a good night's sleep!
How do you help create greater mental focus and calm? NeurOptimal Neurofeedback is a safe and non-invasive brain training method to restore sanity back into your life. Consult with a neurofeedback expert today and learn what the cost of neurofeedback is and your training options!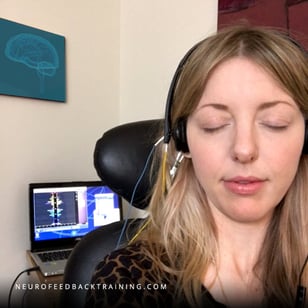 Top Neurofeedback Training Options
Rent an advanced home system (top choice for families and for those who want quick results. The most cost-effective option)
Schedule a session at one of our locations (NYC, Pasadena, California, Portland & Boulder or Denver, Colorado) - Special offer available for new clients!

Buy a system

(some decide they want to use long-term as an on-going support)
Not sure which option is best for you?
Fill out the form to the right to schedule a free 15 minute phone consultation with one of our trainers to discuss:
Your training objectives
How to create a good training schedule
Tips for getting the most out of your training, and
Whether to schedule in-office sessions or to rent the professional-grade home unit.
Neurofeedback Reviews - What our Clients Say
Aside from rest, neurofeedback is quite possibly the only thing that quickly helped me find my mental focus and to get back to work. It was a huge relief.
– Gail, 23 Neurofeedback Sessions
Neurofeedback has totally changed my life. I've struggled with feeling low for 6 years on and off, and this winter I was overwhelmed by feelings of sadness and worry when I started neurofeedback. Within the first couple of sessions I could tell there was a shift, and now after 18 or so sessions, I feel like myself and have not felt this stable in my adult life. I'm so grateful for this service and wish more people knew about it!
Sophie, 20 sessions