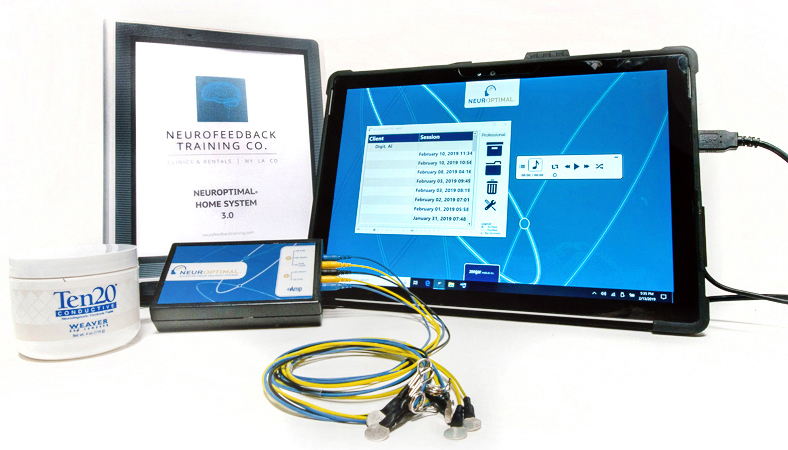 NeurOptimal® 3.0 – the most advanced and safest Neurofeedback technology Available For Rent
Its benefits include:
Resetting stuck habits
Creating calm, focus, mental and emotional fitness
Enhancing sleep
Lowest price guaranteed! - Found cheaper Neurofeedback? We match the price.
Why Rent?
Same training as in-office sessions using the NeurOptimal 3.0 program
Easy to use - Fully automated neurofeedback home system
No Side Effects - Expertise is built into the system
Rent for a month and pay as you go -

Choose from three monthly rental plans, including an unlimited plan

Easy-to-follow instructions - Each rental includes a step-by-step guide and our Certified Neurofeedback Coaches are available to answer any questions at any time.
Low cost shipment and hassle free returns within U.S. & Canada. Try a session before renting. We're located in NYC, Los Angeles (Pasadena), Boulder and Denver.