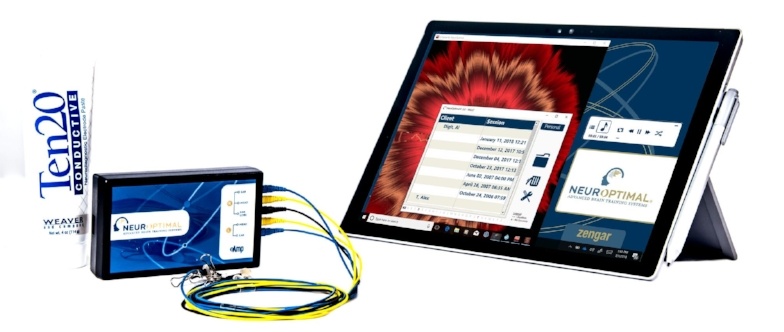 Rent An Advanced Neurofeedback Home System For Home Use

Fill out the form to the right to and we'll get back to you with the next steps.
Neurofeedback Rental Packages & Cost:
The equipment is easy to use and you'll receive everything you need to do the neurofeedback training at home.
Choose between three monthly plans:
Personal Trainer:

$600*/Month
Ideal for one person

includes 10 sessions ($60 per session)
Family Trainer:

$800*/Month
Ideal for two

includes

20 sessions ($40 per session)
Unlimited Use Trainer:

$900*/Month
Ideal for family or intensive training
* Plus sales tax for NY and CA States. Shipment not included and billed separately
For Personal and Family Plans, additional sessions are $25 per session and billed upon return.
Minimum rental period is one month. After the first month, extend the rental as long as you wish and pay as you go. We recommend two to three months of training for best results.
Pick up at one of our locations in (NYC, Los Angeles, Denver or Boulder) for free or have the equipment shipped directly to your home for a flat-rate of $50 within US and $100 to Canada.
Rental includes:
technical support,

check-in calls with your neurofeedback coach,

tracking tools to record symptom relief
Want To Talk To A Neurofeedback Trainer?