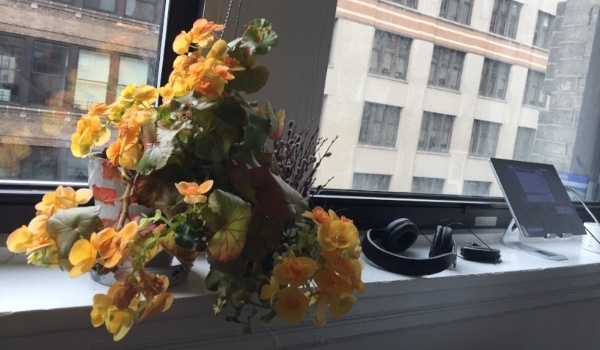 Schedule a Neurofeedback Therapy Session in NYC
Did you know our Neurofeedback Trainers are also therapists? A therapy session and a Neurofeedback session can be also combined.
Fill Out The Form To The Right And Neurofeedback Trainer and NYC Therapist Alison will Get Back To You To Set Up Your First Appointment!
Our location is at Union Square: 32 Union Square East, Suite 1017, New York, NY 10003.
All neurofeedback training sessions is 50 minutes while the NeurOptimal neurofeedback program itself is 33 minutes long.

Neurofeedback Reviews
"

Neurofeedback has had a relaxing and zen-like effect on my mind that I didn't anticipate--there's really nothing like it that I've encountered. It's a must try for those looking to reduce their anxieties and sharpen their attention spans to be more present.

"
S.T. in NYC (Yelp review)
"The greatest impact is that I feel more mentally grounded and focused."
I started training at the start of 2019 and ABSoLUTELY fell in LOVE with it!! Alison is so sweet and nice and really guides you with any questions you have. I found that it was very effective for me, and so so calming among many other benefits. I did so much research on where to go for training and I couldn't be any happier with my choice! I highly recommend it!!!
M.M, CT, Came in for sessions first and then rented, (Yelp Review)
---
NYC Neurofeedback Trainer Team
Alison Pepper, LCSW is a NYC NeurOptimal® Neurofeedback Trainer, Rental Manager Coach (East-Coast) and Psychotherapist. Bilingual (Spanish and English). Phone: 929-352-3504
Amy Yuan, NY Neurofeedback Training Technician & Rental Manager for East-coast region. Phone: 631-397-1770

Natalie Baker, LMHC, is the founder of Neurofeedback Training Co. and advanced NeurOptimal® neurofeedback trainer and psychotherapist. Contact Natalie for any purchase inquires. Phone:

347-860-4778



Set up your Neurofeedback appointment or Contact us to discuss your training Options!