Since 2011 NYC therapist, Alison Pepper, LCSW, has years of experience working with English and Spanish speaking clients. She became a certified NeurOptimal Neurofeedback Trainer at Neurofeedback Training Co. in 2017 and now see clients at NY office on weekdays. She is also the rental manager for the East Coast region (from Maine and Massachusetts to Georgia and Florida) for those who are looking to rent a home neurofeedback device.
Home Neurofeedback Rental Coach
Alison brings all her skills as a therapist helping clients optimizing wellness to her new roll as our Certified NeurOptimal® Trainer for the East Coast region. Her role as coach is to help rental clients pick the right training package for their needs, learn the importance of identifying and tracking goals and of course, making sure they are using the neurofeedback equipment as directed. She offers check-in calls to answer any questions and to help clients to decide when they have optimized their training and are ready to return the system. (Our client feedback shows highest satisfaction ratings with 2-3 months of renting NeurOptimal).
This is in particular helpful if you cannot come in to the NY office for sessions or are looking for a more cost-effective way to train.
Learn more about renting a home system
If you live in any of these East-Coast states, Alison will be your neurofeedback trainer. She will help you get started on a home rental, guide you on how to set up the equipment at home and check in with you throughout the rental period.
Maine,

New Hampshire,

Massachusetts,

Rhode Island,

Connecticut,

New York,

New Jersey,

Delaware,

Maryland,

Virginia,

North Carolina,

South Carolina,

Georgia, or

Florida.

NYC Mindfulness Based Therapy
As a NYC therapist she sees children, tweens, teens, emerging adults, adults, couples, and families who may be adjusting to life changes or dealing with mental health issues; with an emphasis on mindfulness-based CBT and trauma informed work. Alison is interested in taking an integrative approach to therapy by combining clients needs with traditional Western psychology such as: talk therapy, play therapy, art therapy, internal family systems, nature therapy, and Buddhist therapy and yoga.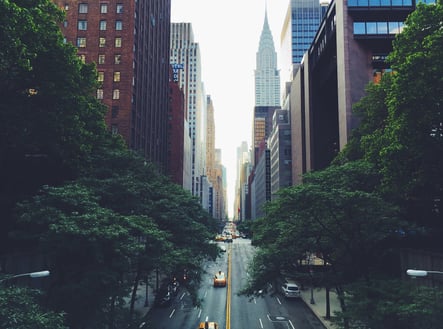 Read also her other blog post: How Neurofeedback Benefits Families

NYC Clinic Location
Visit us at 32 Union Square East, Suite 1017 (Close to Union Square on Manhattan). At the NYC Neurofeedback office we provide both Neurofeedback and therapy sessions.

Read more about Alison on the Yelp, or on Psychology Today!
The FDA approved NeurOptimal neurofeedback as a safe, non-invasive brain training and General Wellness Device. With a multitude of uses, such as to help you manage sleep, for increasing your mental acuity and focus, to help you de-stress and increase calm and relaxation.