Looking for a neurofeedback Trainer in NYC? Fill Out The Form To The Right To Schedule (Therapy Sessions Also Available).
Our neurofeedback NYC training center is located on Manhattan in NY, close to Union Square. The neurofeedback system we use is called NeurOptimal by Zengar and is the first and only Dynamical Neurofeedback® in the world. Schedule a session today or learn more how you can buy or rent a home system.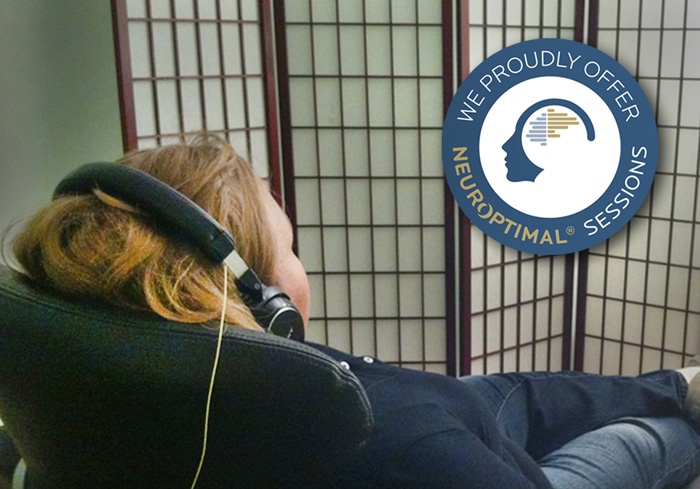 NYC Neurofeedback Therapy Sessions or Rental Inquiries:
What is Neurofeedback?
Neurofeedback is a form of brain training that was developed out of the discoveries of biofeedback. Neuroscientists discovered that measuring and tracking the brain's electrical activity, or brainwaves, was not only meaningful but could be used as a form of feedback to help correct or optimize the brain's performance.
The mental and emotional experiences people have are created through the brain's use of neuro-chemicals and electricity. Lack of mental focus when trying doing school work or worrying when it's time to fall asleep are examples of how the brain can get stuck in patterns of activity that don't benefit the individual in their current needs.
Through monitoring and providing feedback about the electrical activity of the brain is beneficial for resetting those habits.
Why We Use NeurOptimal Neurofeedback
What Neurofeedback Costs
Neurofeedback cost per session range from $125 up to $150 if training at our NYC location. We also provide monthly rentals which will lower the overall cost. The home systems for rent provide the same training as in-office sessions. View pricing here
Neurofeedback Reviews
I almost couldn't believe how helpful the team at Neurofeedback Training Co. is. From my very first session, they made me feel safe and prepared for a change! After having a few sessions at the office I decided to rent a machine to train at home. I would do it again in a heart beat. Highly recommend Natalie Baker!
– Brie (Facebook Review)
About Neurofeedback Training Co. NYC
Our New York City location is 32 Union Square East, Suite 1017, New York, NY 10003. (Close to Union Square on Manhattan)

We have 4 certified neurofeedback trainers and licensed therapists. Therapy and Neurofeedback can be combined!
We work with all ages.
Spanish speaking neurofeedback trainer & therapist available