Joy Om has joined our Neurofeedback Training Team!
We are thrilled to have Joy Om, MA, long-time NeurOptimal® neurofeedback trainer, Certified Advanced Rolfer, Registered Cranio-Sacral Therapist join our Neurofeedback Training Co. team with clinic hours in Boulder, Colorado!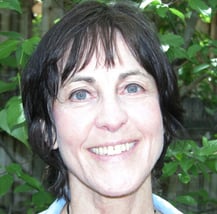 Joy Om, B.A. M.A. Neurofeedback Training Co. Boulder Office
Have a specific question about Neurofeedback? Contact Joy by filling out the form here
Joy added neurofeedback to her practice in order to help optimize and integrate the functioning of the nervous system within the physical, mental and emotional dynamics. Her favorite population is children and adolescents who often respond quickly to training.
Try neurofeedback in Boulder at more than 50% off, then consider a neurofeedback rental in Boulder.
For more than 30 years Joy has been integrating complementary trainings in the fields of healing and bodywork have included Transpersonal Psychology, and Reiki, Energetic Healing. As well, she teach seminars in Esoteric Psychology and Mindfulness Training.
Neurofeedback Training Co. Boulder Location: 4236 Piedra Pl. Boulder, Co. 80302. View map
Read more blog posts by Joy: "Results from Neurofeedback in Boulder"
---