At our LA Neurofeedback Center we provide NeurOptimal sessions in Pasadena and professional-grade neurofeedback home system rentals. See below for neurofeedback cost and plans.

Want to talk to a neurofeedback trainer? Fill out the form to the right to set up a 15 min. free phone consultation with Sara!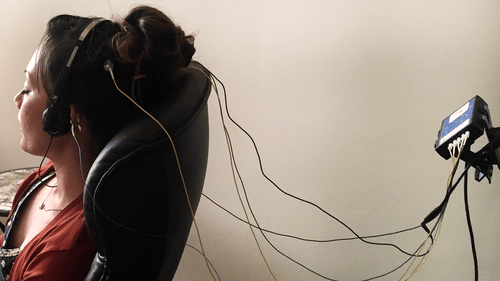 Why NeurOptimal Neurofeedback?
NeurOptimal® can help you regain your sense of focus and clarity in your everyday life, naturally.
It is...
Non-invasive & FDA Approved. No brain mapping necessary and also no side effects! Learn more
Effective: Create more calm, focus & joy in your life. Read our reviews
Effortless Brain Training: While in session, sleep is encouraged!
Good to Know about Neurofeedback Training
NeurOptimal neurofeedback system is recommended by BULLETPROOF - Read the reviews and listen to a podcast where Dave Asprey interviews the co-founder of NeurOptimal, Dr. Valdeane Brown.
Best neurofeedback cost: Try a session in Pasadena, California at a discount and see if it's for you! Pay only $105 for your first session (regular price $135)
Sessions are with Sara St. John, NeurOptimal Neurofeedback Trainer and West-Coast Rental Manager (California, Washington State, Oregon, Hawaii)
Home equipment rentals or purchase also available. Train as low as $40 per session or more. The rentals provide the exact same training as any in-office visits who provide neuroptimal neurofeedback training!
Contact us to request a rental, schedule a session or a phone consultation with a trainer: