There are many ways to support and benefit your family with a diagnosis such as ADHD, ADD, anxiety, PTSD or trauma. No family is alike and there is no one-shoe-fits-all approach to help, health or healing. That said, neurofeedback therapy is a little known secret. It's a drug-free approach that can improve brain function significantly. The results from neurofeedback, if done consistently, can be a life changing. Here at Neurofeedback Training Co. we offer years of expertise in the field and a number of training options to meet your needs.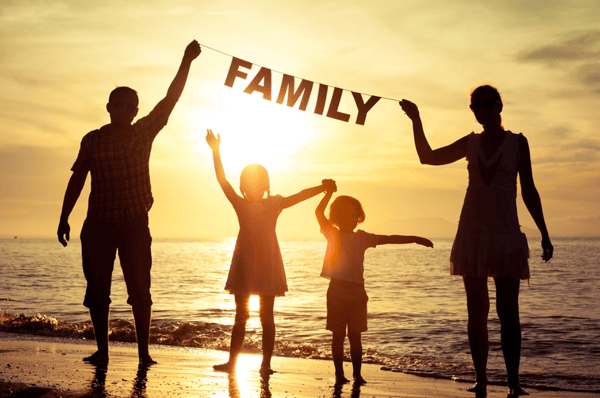 How has neurofeedback helped families?
We get positive feedback from families all the time. Here is what one recent returning renter said about training herself and her children (one child with a ADD diagnosis):
"I originally sought neurofeedback training for my daughter who is eight and has ADD, receptive and expressive language delays, as well as sensory issues. I scheduled a few training sessions for myself first in order to see what the experience is like. Alison explained that a rental is a more cost-effective approach that also would allow the whole family to train. I've always seen my daughter's issues as linked to my own anxiety as a parent so it felt great to have my intuition affirmed in neuro-language.
I Immediately felt that the reduction in my anxiety as a result of training had positive ripple effects on my family.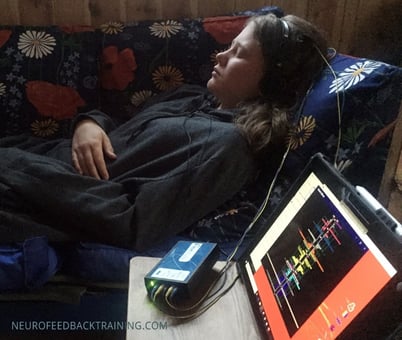 My daughter experienced reduced sensory symptoms around sensitive areas (we can change her earrings now without a 20 minute anxiety attack) and she did her first forward roll in gymnastics the other day as well as jumped in the swimming pool for the first time (she was always too nervous before). The two months we rented also coincided with increased clarity and confidence in reading in school as well as marked verbal expression around focus and 'difficulties with focus.' My now 5-year-old son used the most sessions ~ requesting them often 'because it feels good' and demonstrated increased receptivity to redirection & increased awareness on his part around his behavior as it connects to his emotions".
Why Brain Training With NeurOptimal Neurofeedback?
Neurofeedback is a noninvasive holistic brain training that teaches self-regulation and helps build resilience and flexibility in your brain. NeurOptimal© works by training the brain to use present moment information to decide what to do next, rather than old, often out-of-date information. This advanced brain training technology--developed in part by, NASA-level engineers -- works by triggering what's called the orienting response, which is the brain's ability to sense change in the environment and take in new information about what is different. People train using NeurOptimal® for a variety of reasons including managing stress, mental health concerns, peak performance, spiritual and personal growth. NeurOptimal® supports your brain to be in the 'present moment' which means your brain can truly live in the 'Now'. This means your brain is able to access the resources it needs now, and not cycle in the past or overwhelmed by future thoughts. The more you train (like going to the gym) the stronger your brain becomes.
What can I expect in a session?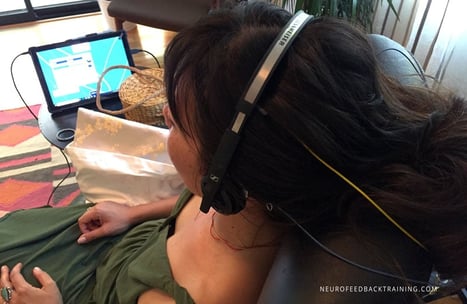 Whether hooking up for your first session at home with a home rental or in the office by a neurofeedback trainer – expect a few simple things:
Before starting, fill out a Checklist of Concern form of the complaints and/or challenges that brought you to neurofeedback training.
Five sensors are placed on scalp and ears. The sensors role are to read your brain's activity and give that information back to the NeurOptimal software. It's important to know that nothing is added to your brain, therefore it is also safe and has no side-effects.

Y

ou listen

to music streaming from headphones

. The audio

is the primary source of feedback

. Randomly there are hear "skips" or "scratches" in the audio – this is the feedback that allows your brain to be brought back to the present moment.

You sit and relax

in a comfortable chair or couch (floor is also ok). N

o conscious effort is required, in fact, one can talk, "zone out", daydream or even sleep - the brain will do all the work for you! Simply relax for 33,5 minutes and enjoy the experience!
| | |
| --- | --- |
| | The advanced NeurOptimal system is a fully automated neurofeedback system. While in session, no conscious effort is needed - the brain and system are doing all the work! Simply enjoy and relax for the 33,5 minutes of the session. You can read, sleep, talk and even play a game. If renting a home system, sit with your child and play a game of rat-a-tat-CAT or Spot It! Work on your memory and focus together. Let's see who will win! |
Is neurofeedback therapy safe?
Yes. 100%! Neurofeedback Training with NeurOptimal® is completely non-invasive. As mentioned earlier, nothing is added to the brain. A NeurOptimal session is an enjoyable experience. It may look scary for your child at first, having sensors attached to your scalp and ear and they also may resist sitting still. If so, introduce neurofeedback training as something that's fun and beneficial. If one or both parents are also training it can be helpful to train first and let your child watch or sit in the same room while you have your first session. Kids, especially young children, want to do what their parents do and like. It's important to give your child some choice about training; give them the opportunity to decide where to sit in the house (or office) or what they would like to do while in session (playing board games or with puzzle, talk, draw or read). Remember you can even sleep during a session – training will be just as effective! The complexity is in the software which means that there is no need to control thoughts and emotions - just let the training happen while listening to pleasant music. Your brain will learn to let go and be in the present leading to greater calmness, focus, awareness and confidence.
How many neurofeedback sessions do you need?
The dynamical Neurofeedback® provides your brain with the information it needs to correct itself and function at its most optimal. Therefore, the results from neurofeedback training varies from person to person. Change often will be seen gradually, over time. See this post and video from Advanced Neurofeedback Trainer Natalie Baker, describing what to expect:
Overall, initial progress can be seen around 15-20 sessions for most conditions but with a diagnosis such as ADHD/ADD, autism, PTSD etc., we see best results when training consistently over a period time. If renting a home system we recommend training for at least 2-3 months.
Schedule a consultation call with a Neurofeedback Trainer Coach!
We are happy to answer any questions you might have about neurofeedback training; our in office sessions or in-home rentals.
Written by Alison Pepper, LCSW & NeurOptimal Neurofeedback Trainer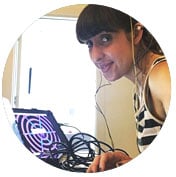 ABOUT THE AUTHOR: Alison Pepper is a NYC Therapist and a Neurofeedback Trainer working with families and children dealing with mental health issues; with an emphasis on trauma informed work. She's a bilingual therapist for over six years (fluent in both English and Spanish), SIFI certified, and a meditation teacher. She recently became a Certified NeurOptimal Neurofeedback Trainer at Neurofeedback Training Co. in New York City.
Click here to go our main page about Neurofeedback for ADHD and ADD to read research articles and case studies