Adult Children of Alcoholic's (ACoA) often have the feeling that someone else has the answer: everyone around seems so much more with it, functional, successful, adult. These feelings, paired with the belief that others must understand some hidden secret needed to live a full life, leads ACoA's down a treacherous path of potentially losing their identity, personal strength and will.
In an Alcoholic Family System, there was a time when we had to be consistently externally focused because it meant having to be vigilant for the next chaotic episode and was inherent to our survival. There isn't anything more disempowering than growing up in a chaotic environment where our needs were inconsistently met or not met at all. In adult life, it also makes it tenfold harder to keep the focus at least partially inward, to listen to and communicate needs because this was not the practice. It takes work to shift attitudes and perspectives towards our own needs and experiences coming out of this system--it also makes it difficult to stick to a plan and follow-through.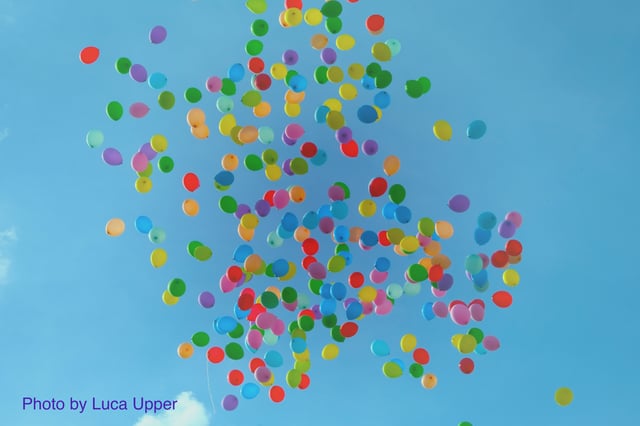 How do ACoA's work towards holding themselves more personally accountable, especially when this is in adversity to growing up in an Alcoholic Family System where lack of personal responsibility, dishonesty and denial was more of the norm?
Here are some helpful tools:
1. Understand your own personal thoughts, feelings and intentions
As an ACoA NYC therapist and neurofeedback trainer, I've found that as we grow older and can choose less chaotic situations (in work, relationships, and otherwise), hopefully we will be more inclined to be less vigilant and more able to observe ourselves and our own experience. When stuck in chaos, it makes that next to impossible to do. So when we want to be accountable for our own thoughts, feelings and actions, we must step outside of the stream and begin to listen very carefully, as though we were listening to a soft inner whisper--at first it may be very very quiet, and hopefully over time and with practice, it can get quite loud. By focusing on your own experience, you can learn what you're drawn to or move away from, how you might be angry about something and need to skillfully communicate that in the moment, or perhaps what your wants or needs are in a relationship, and so on. This can be done in therapy, meditation, journaling, exercise, or a combination of these practices; we need to practice listening closer to that voice. Quite simply, when the focus is taken off of others and put on one's self, there is so much freed up energy to make healthier choices and follow-through on a plan of action for yourself.
[ Read Also: Mindful Parenting – Tips for Parenting When Growing Up in Dysfunctional Families ]
2. Understand that your internal power cannot be taken away by anyone or anything
As adults, we have choice about what we are willing to do and what we're willing to say No to without being swept up in the wave of other people's opinions and desires for us. Then, our task is to be accountable to ourselves and those choices and to communicate this in clear ways. This actually takes practice for an ACOA because this was rarely, if ever, done in an alcoholic household. Often wants and desires were not communicated until they exploded onto the floor like volcanic lava or came out in the next drinking binge. Things had to get really bad or uncomfortable before they would come out in any "real" kind of way-- after all, alcoholic systems function on denial and acting like nothing is wrong! So this takes practice to hold ourselves accountable to what we say we're going to do and show up when we say we will (or NOT but to let people know the reason why we can't follow through.) In a class awhile back, Buddhist teacher Ethan Nichtern spoke about helping people; he was clear that if you can't help out, then just say you can't. It would be most helpful in letting people know so that they can actually find the help they need!
3. Know your own values
ACoA's can be prime people pleasers-- after all, to not please other people might have lead you to great danger at one point in time. It is easier to go along with someone's agenda or plan for you because potentially NOT doing so can come with the great risk of disappointing someone and then getting punished for not yielding to them. When we are personally accountable, however, we don't have to please anyone but ourselves. Sure, we have to show up when we say we will and do our best to remain accurate, true and responsible, but this is not for others. This is for attending to our personal success and positive outcomes. We have to know what we personally value and then with strength, dedication and resources, do our best to commit and be engaged in those actions throughout our lifetime (a lifelong goal to say the least.) At least then these choices, decisions and actions will be self-led and not led only for the pleasure of another being. As ACoA's, a part of us longs to be self-reliant, aligned with our own values, and personally powerful enough to achieve a fully engaged existence. That's the part we need to listen to.
[ READ ALSO: Learn how Neurofeedback Training can help with Anxiety ]
Here is a great quick video by Amy Eden on accountability. She has one of my favorite blogs on self-healing and ACoA resources called The Kind Self-Healing Project.
Written by Heather Coleman, LCSW and Certified NeurOptimal Neurofeedback Trainer in New York
---
Heather is a ACoA Therapist and Certified NeurOptimal Trainer at Neurofeedback Training Co. in New York City.

Therapy Sessions: Looking for alcohol addiction counseling? Talk therapy or biofeedback therapy? Therapy and Neurofeedback Training Sessions can be combined!

"I work with all people from all backgrounds, but have a specialty in working with Adult Children (of Alcoholics, Narcissists, etc.) and those with Addictive Behaviors. In our work together, we will use techniques from meditation, body awareness practices, neurofeedback, cognitive-behavioral psychology and solution-focused therapy, while continuously using your present moment experience as information for healing and growth. I have a respectful curiosity and compassion for all of my clients and will encourage you to approach yourself, your story, and mind in the same way."
Not in NYC? Consider renting or buying an Advanced home system.
Sessions also available in Los Angeles & Colorado